Thank you for visiting our homepage!
Grace Baptist Church has Just called a new Senior Pastor
Rev. George Olliver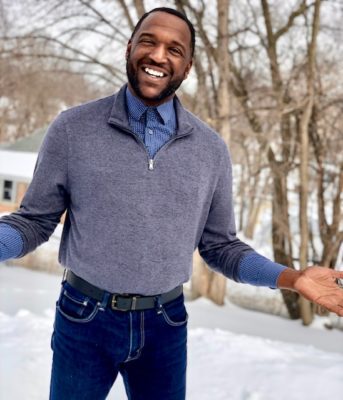 Our Vision Statement
Our Mission

Is to forge a spiritual community
using our God-given resources in service of restoring and nurturing
wholeness in all of creation.
---
Dealing with the COVID-19 Emergency
If you would like an invite to our Zoom meetings or a phone call from the ministry staff, please go to our contact page and let us know.
Due to public health concerns, and in compliance with Governor Newsom's order to SHELTER IN PLACE we are canceling in-person worship services until however long that order remains in effect. There are many worship options available to you still. God loved you before this crisis, and will always love you. When Jesus mentioned the sparrow's fall, he didn't say sparrows don't fall, he said God knows all about it.
We take comfort in this. Even though you should practice Social Distancing to help combat the spread of disease, doesn't mean you can ignore the fact that God not only loves you, but all the persons you know and will meet, or could meet. Love them, even from a distance of more than two meters or five feet, in whatever units you use.
During regular church times, we will have volunteers at the church to pray with any person who shows up. (Keeping physical distances of course.) We are also exploring options of video conferencing, but to be honest, a major section of our family does not have the option. These are folks who don't have roofs over their heads, or whose computer still uses Windows 95, or who may not have ever had a computer or cell phone.
---
Actualizing the Kingdom of Heaven here in Silicon Valley
We are a downtown church that serves a very eclectic group of people. College students, homeless, the mental health population, families with young children, and the LGBTQ community, and aging persons too. This is the kind of people who followed Jesus around. In an atmosphere of diversity and dignity, everyone is welcome to be a part of this exciting congregation. If you ever felt you don't fit anywhere else, come to Grace and you'll find a home!
We hope you join us for our Sunday Worship Service 11:00am every Sunday! We also have bible study before service at 9:45 am. Following the service is a time of fellowship and refreshment with food donated by our members. Happenings at Grace are right here on our main page. If you would like more information about our church, our worship services, small groups, or volunteer opportunities, please don't hesitate to contact us.
Bible Study (Walters Room)

9:45 am Sundays

Worship Service (Main Sanctuary)

11:00 am Sundays

Children's Church (Nursery)

11:30 am Sundays

Leadership Council(Walters Room)

6:30 pm 3rd Thursday of every month

Women's Ministry (contact church office)

10:00 am 2nd Monday of every month
---
---
[LOGIN]