Mathew 25 says:
I was a stranger, I was naked . . . you took me in.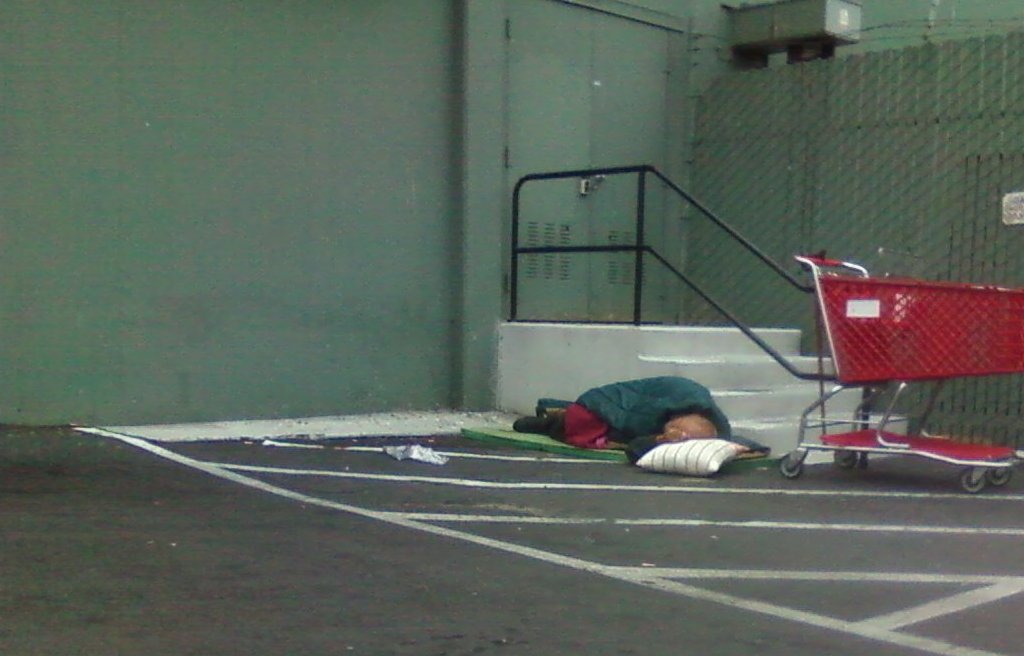 So, as I believe the Bible is the divine and inspired word of God, then I have to believe I walked right by Jesus, this very morning on the way to work . . .
I saw him lying there between the discount store and the motorcycle repair shop, on the corner of Parkmoor and Meridian, right here in San Jose, CA.
I let him sleep
. . . but I've been seeing a lot of him.