Grace Baptist Church's ABW ministry for the 2013-14 year was very successful despite its shrinking membership.
ABW's ministry includes donating 26 ditty bags full of knitted caps, socks, bathroom items, games, and hard candy (total value $312) to the Seafarers Ministry of the Golden Gate; adopting a low income family via InnVision's Christmas Adopt-A-Family program (total value $615); rolled bandages for mission hospitals in the Condo; and donating monies to various charities ($100 each), such as the Kodiak Alaska Mission, Downtown Street Team Ministries, AB China Mission, Christmas gifts to GBC's own homeless, as well as a Love Gift to ABW National Missions.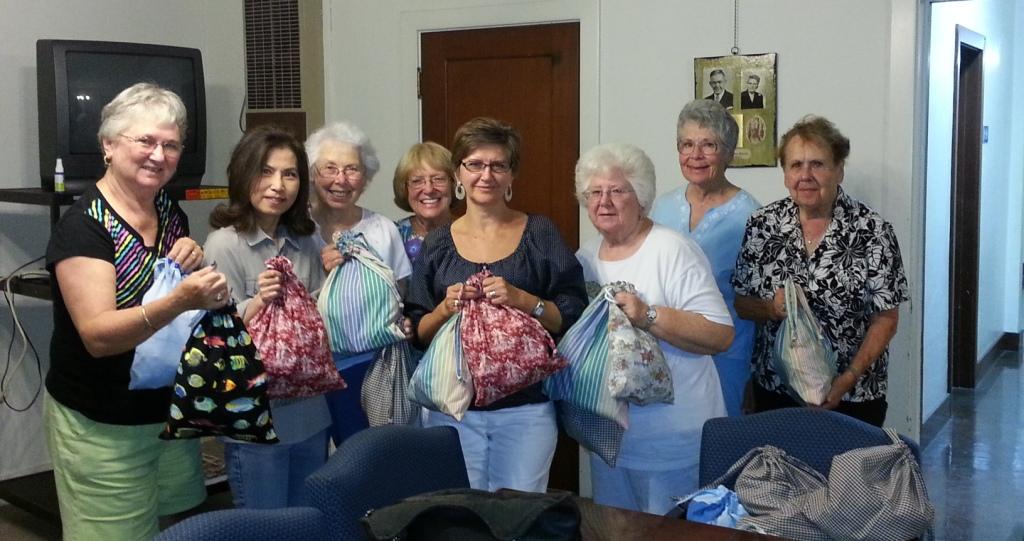 GBC's ABW also holds a tea in May to benefit a chosen Special Project, such as CIC ministries, digging clean water wells in Haiti, or the local Bill Wilson Center that helps homeless youth complete their education, find jobs, and housing. This past year's total donations totaled $1,940.
Grace's ABW ladies would be happy to receive financial help from the congregation with their mission projects. To help, please contact any of the ABW officers: Doris Vaughan, Marge Burns, or Celaine Krois.